Сentral company

Moscow
Moscow region
Ryazan region
Tver region

Area covered -168 700 sq.m

Year of foundation-1996

Number of employees-863

Total area of warehouse facilities-40 980 sq.m

Number of delivery points -9 880
PC PULSE
The company's central office and central distribution complex are located in Khimki near Moscow. There main departments arranging operations with customers from Moscow and Moscow region, some deliveries to regions and coordinated work of PULSE Group in general are located.
Purchasing Departments for Imported and Domestic Drug Products work directly with pharmaceutical manufacturers. They conclude all contracts of the company and arrange deliveries to regions. "I think that conclusion of several contracts of prime importance is a good result of our work last year", - commented Natalia Trunilina, Head of Purchasing of Imported Drug Products. "These days we see a huge potential of enhancing cooperation with domestic manufacturers", - believes Oleg Taranenko, Head of Purchasing of Domestic Drug Products.
Pharmacy Sales Department works with pharmacies of Moscow and Moscow region, making a persistently high share of sales every year. Our managers are primed to active cooperation. Each pharmacy placing an order with us may be sure – it will be controlled by a personal manager. We are all interested in provision of the best service to our customers.
Wholesales Department – the oldest by time of creation, the core of the company's business since its creation. Customers of this department are large regional pharmacy chains and distributors. Irina Kanina, head of the department, notes: "Many customers remain our long-term partners for all this time. Our department is an example of high quality of work, by combining high sales results with responsible and attentive attitude to each customer."
Key Accounts Sales Department works with large pharmacy chains of Moscow and Moscow region. "Confidence in competitive advantages of the company, plus experience and professional behavior – those are additive components of successful work of team of the department," – thinks Tatiana Arkhangelskaya, head of the department.
Budgetary Sales Department makes deliveries of pharmaceutical products to medical and preventative treatment institutions. "Growth of sales to budget-funded companies in Moscow and regions of Russia is one of top priority areas of development of the company," – says Ekaterina Vasilieva, head of the department.
Regional offices
Administration
Trunilina Natalia
Head of Purchasing of Imported Drug Products
Taranenko Oleg
Head of Purchasing of Domestic Drug Products
Kanina Irina
Head of Wholesale
Arkhangelskaya Tatiana
Head of Key Account Sales
Barsky Alexander
Head of Pharmacy Sales Department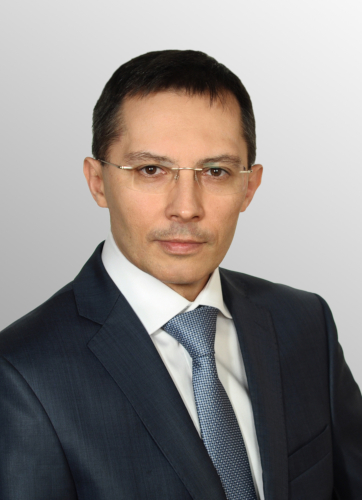 Davydov Denis Aleksandrovich
Head of Budgetary Sales